ABOUT OIST::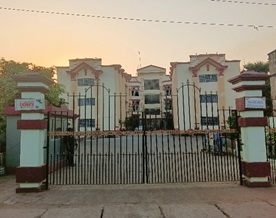 Keeping in view of the demands of knowledge seekers for education, appropriate to the 21st century, Oriental Institute of Science & Technology gives the following Academic facilities:
Provide quality education in flexible mode to fulfill the aim of establishing an equitable knowledge society.
Strive for upgradation of Science and Technology
Highly qualified, bright and meritorious teaching faculties
Well equipped student laboratory for Biochemistry, Biotechnology, Microbiology, Botany, Tissue culture, Bioinformatics, Chemistry, Physics, and other related Biological subjects.
Very enriched library with multidisciplinary subjects.
Internal assessment, weekly seminar, group discussion, symposia/ conference.